Metropolitan Dental Care
275 Madison Ave, Suite 2118
New York, NY 10016
More About Metropolitan Dental Care
At Metropolitan Dental Care we take pride in creating a friendly, warm, and relaxed environment for your dental needs. We pride ourselves on providing state-of-the-art dental care in a modern, conveniently located office near Bryant Park and Grand Central Station, at the border of zip codes 10016 and 10017 in midtown Manhattan.
Our dentists are highly experienced in cosmetic, implant, and restorative dentistry and maintain credentials with extensive continuing education to stay abreast of the latest advances in dentistry. We passionately believe in the optimal synergy between artistry, beauty, health, and function. We look forward to taking care of your dental needs in our midtown Manhattan location soon.
A Concierge Approach to Dentistry In the City
At Metropolitan Dental Care, we provide premium dental care and personalized, concierge-style service in our state-of-the-art practice on Madison Avenue. From the labs we trust to the materials we use to the techniques and technologies we employ, every consideration has been made to elevate the patient experience and results.

To best serve our patients we practice holistic dentistry because oral health is inextricable from overall health. Whether you're ready for a complete smile makeover, require treatment for painful TMJ symptoms, or have recently moved to Midtown and need a new dentist, Metropolitan Dental Care provides preventive, cosmetic, and restorative dental treatments near Bryant Park and Grand Central Station. To book an appointment, call 212-867-4223 or message us.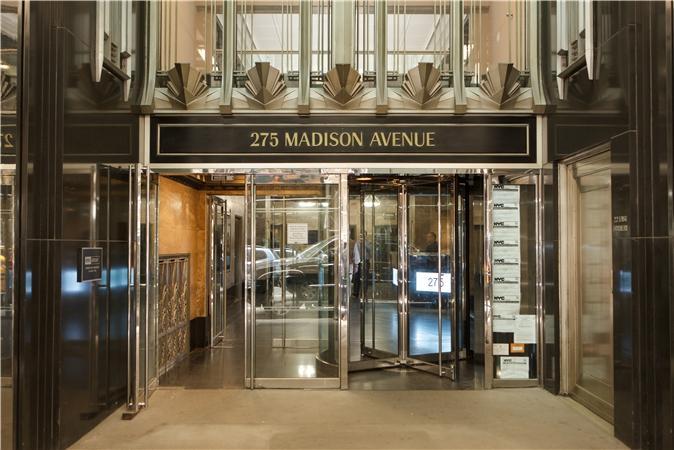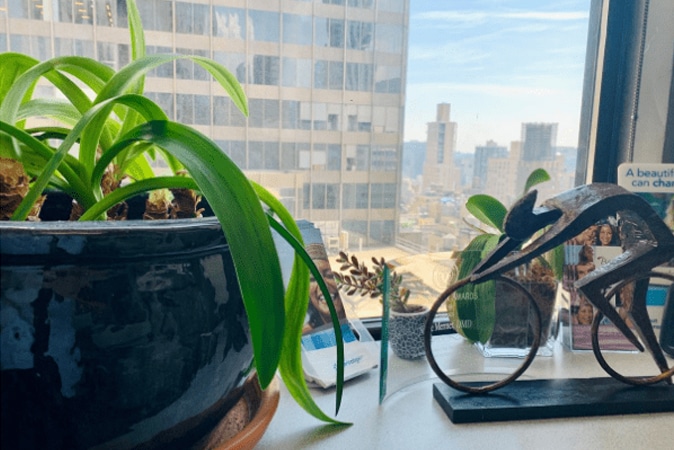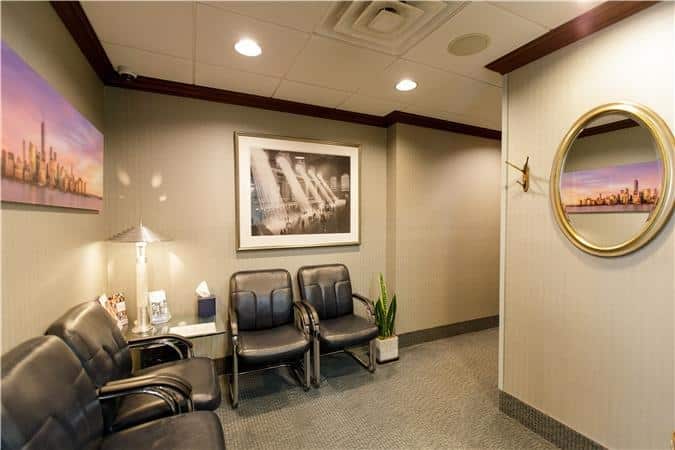 Dental Services
At Metropolitan Dental Care in Midtown Manhattan, we provide comprehensive, holistic dental care in our technologically advanced practice.
Patient Centered Care
At Metropolitan Dental Care we take pride in creating a friendly, warm, and relaxed environment for your dental needs. If you haven't already scheduled your appointment, please give us a call today or click the button below.
Book Your Appointment Online
Why Choose Metropolitan Dental Care?
We are a patient-centric practice through and through. From scheduling longer appointments to providing the one-on-one attention our patients deserve to offering extended evening hours to accommodate busy New Yorkers.
At Metropolitan Dental Care, we work collaboratively to ensure that you receive gold-standard care, from the moment you arrive. Our front office staff helmed by Ashley and Raissa go above and beyond in onboarding new patients to ensure that our entire team understands your oral health and overall health goals.
We use only the safest and highest-quality materials and technologies in our practice. All impressions are done by a 3D CBCT scanner.  We work with premier labs and specialists of dental restorations and clear alignment trays.
I used to be scared to go to the dentist before meeting Dr. Mermet and her team. Now I feel at ease and like my teeth are in good hands!

 

Madeleine W.

Dr. Nicole Mermet is an outstanding dentist! She is always patient and caring. I've always had a great experience and highly recommend her.

 

Tina V.

Very good experience as always. The new hygienist, Julie, was great and is an excellent addition to the team. Very little waiting time, everyone is extremely professional. Highly recommend MDC to anyone.

 

Federico R.

Dr. Mermet was very thorough in her thoughts for treatment and I really appreciate the time she took to explain everything!

 

Bruce L.

Dr. Mermet is simply amazing. The best teeth cleaning I've ever gotten and she does it all herself. So happy I was recommended and definitely passing it along to all my friends and family! Best dentist ever!!

 

-Olivia D.

Beautiful new space with top of the line equipment and service. Dr. Mermet is the best!

Kim S.

Love Dr. Nicole! She is very knowledgeable and very personable. I have had her as a dentist for over ten years and am very happy with the great work she does. 

Bridget H.
Book Your Appointment at Metropolitan Dental Care
We look forward to providing you with premium, personalized attention in Midtown Manhattan.
Metropolitan Dental Care
275 Madison Ave, Suite 2118
New York, NY 10016
Book Online

Metropolitan Dental Care provides treatment to restore your teeth and mouth to good oral health. Restorative services include dental crowns, porcelain onlays, dental implants, dental bridges, fillings, and deep cleaning treatments (scaling and root planing).
At Metropolitan Dental Care, our full suite of cosmetic treatments ranges from teeth whitening to veneers, Invisalign, cosmetic bonding, and everything in between.
Your oral health is not separate from overall health, and at Metropolitan Dental Care, we are invested in helping you to maintain health and wellness, by keeping your oral health in perfect condition, through preventative care and maintenance.
Disorders of the temporomandibular joint (TMJ) can diminish your quality of life. Ranging from annoying clicking and popping sounds to jaw pain and headaches, our team of experienced and skilled dentists provides treatment for TMJ using Botox injections and custom oral appliances.
Full Mouth Reconstruction & Smile Makeovers
Full mouth reconstruction and smile makeovers combine restorative and cosmetic treatments with prosthodontics to improve the appearance, function, and health of your mouth and smile. Each reconstruction or makeover is custom-tailored to your needs and goals. Treatments may involve any combination of dental crowns, dental implants, teeth whitening, veneers, and more.
Sleep apnea is known to increase risks to overall health and wellness by increasing your risk for cardiovascular events such as heart attack, stroke, and other chronic conditions. At Metropolitan Dental Care, we treat obstructive sleep apnea with non-surgical, non-pharmacological custom oral appliances that keep your airway open.
At Metropolitan Dental Care in Midtown Manhattan, our team of highly experienced dentists and hygienists are highly invested in ongoing education to ensure we provide our patients with the most high-quality service, materials, and advanced techniques that increase patient comfort while ensuring exceptional outcomes.
Dr. Nicole Mermet
After earning her Doctor of Medicine in Dentistry from the University of Pennsylvania School of Dental Medicine, Dr. Mermet completed her residency at the Veterans Administration in Brooklyn. With more than 20 years of private practice, Dr. Mermet has an uncanny ability to help even those with significant dental anxiety or needle phobias receive the vital dental care they need. An avid athlete herself, Dr. Mermet counts many professional athletes, who often have unique needs, as patients.
Dr. Tamar Winters
Dr. Winters is a highly experienced dentist and prosthodontist, who earned her DMD from the University of Medicine and Dentistry of New Jersey.  A compassionate, skilled, and extensively trained prosthodontist, Dr. Winters specializes in complex restorative dentistry and cosmetic dentistry, involving dental implants, crowns, dentures, bridges, porcelain veneers, and the treatment of TMJ disorders.
Dr. Katherine Soletic
A native New Yorker, Dr. Soletic earned her dental degree from Stony Brook School of Dental Medicine, before completing her residency at North Shore University Hospital and returning as Chief Resident at Stony Brook. Dedicated to continuing education to benefit her patients, Dr. Soletic provides preventative, restorative, and cosmetic dental treatments.
We aim to empower each and every patient with knowledge of their providers, treatments, options, insurance coverage, and payment options. If you do not find answers to your questions on our website, do not hesitate to call us at 212-867-4223 or message us.
First Visit
Metropolitan Dental Care is honored to have treated many of our patients for decades. We would love to welcome you to our family and are accepting new patients at our Midtown practice.
Payment and Financing
Metropolitan Dental Care accepts a variety of insurance, all major credit cards, and Apple Pay. We also welcome third-party financing such as Lending Club and Care Credit.
To schedule your next appointment or to book your first visit at Metropolitan Dental Care, call 212-867-4223, or send us a message.