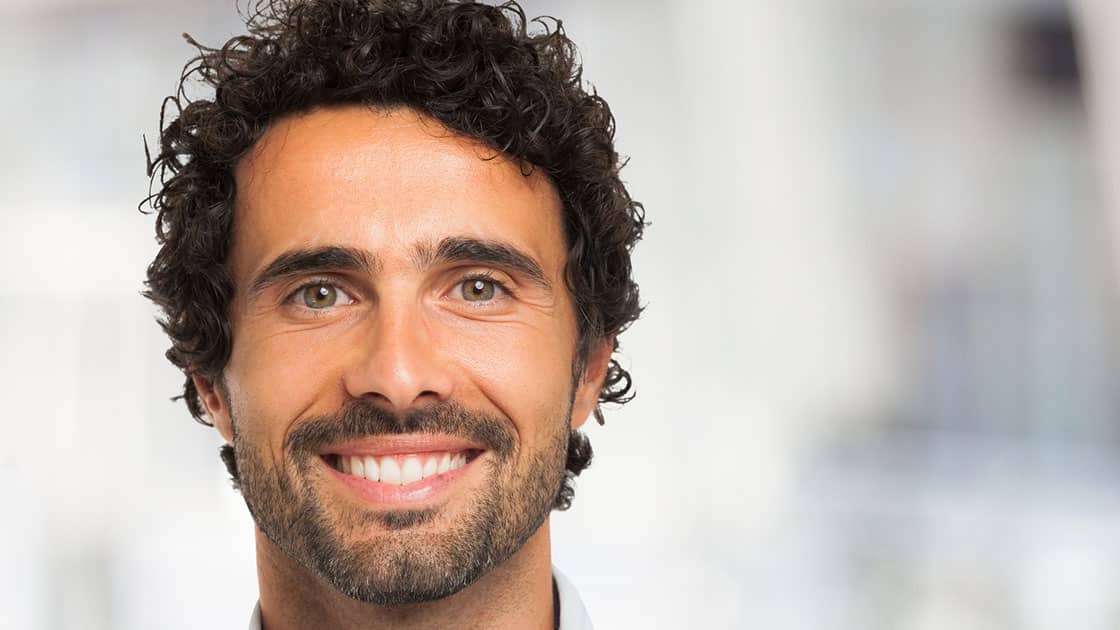 Metropolitan Dental Care provides full mouth reconstruction and restoration using a combination of prosthodontics, restorative, and cosmetic dental treatments. To begin your journey to a healthy, restored, and reconstructed smile, call 212-867-4223 or send us a message.
What is a Full Mouth Reconstruction?

A full mouth reconstruction provides a wholesale transformation of your oral health and the appearance of your smile, via a series of restorative, cosmetic, and when necessary, prosthodontic treatments. As a holistic dental practice in Manhattan, Metropolitan Dental Care designs custom reconstruction treatment plans and provides all necessary reconstructive procedures.
Because no two patients are the same, the specific treatments necessary to restore your mouth to good health, function, and aesthetic appearance will vary from person to person. Some patients may need to protect weakened teeth with composite fillings, porcelain crowns to repair broken teeth, or dental implants to replace missing teeth. Others may require the replacement of an entire arch of teeth with prosthodontics such as the All-On-4 dental implants, or implant-supported dentures.
The best way to understand how to reconstruct your mouth and smile is to take the first step and schedule a consultation with a team of NYC dental experts.
Benefits of Full Mouth Reconstruction Treatments

A full mouth reconstruction aims to restore your teeth, gums, and mouth to optimal health, function, and appearance. This occurs through a series of restorative, cosmetic, and sometimes prosthodontic treatments that offer unique benefits such as
Restored bite force
Restored chewing abilities
Properly aligned jaw
Jawbone preservation
Disease prevention
Tooth alignment
Replaced missing teeth
Preservation of natural teeth
Brighter, whiter teeth
Properly spaced teeth
While many patients will benefit from a series of treatments, for patients missing entire arches of teeth, or those with few teeth remaining, Metropolitan Dental Care provides complete restoration of the upper or lower jaw with dental implant restorations, including a full arch of teeth requiring just 4 dental implants (All-On-4), and dental implant retained dentures (prosthodontics).
Are You a Good Candidate for Full Mouth Reconstruction in NYC?
Candidates for full mouth reconstruction by our highly specialized team, are those who have significant oral health concerns, ranging from functional problems to cosmetic problems. 
Oral health concerns that may make you an excellent candidate for a full mouth reconstruction include
Decayed teeth
Broken teeth
Cracked teeth
Missing teeth
Damaged or worn down teeth
Misaligned teeth
Frequently Asked Questions About Full Mouth Reconstruction
How Long Does a Full Mouth Reconstruction Take?
A full mouth reconstruction involves a series of treatments over time. Because each patient has a unique reconstruction treatment plan, there is no way to determine how long the complete process will take without consulting with your dentist. Some patients may complete a mouth reconstruction in 12 months or less, while others may need a series of treatments that may take 18 months or longer.
How Many Procedures Will I Need to Reconstruct My Smile?
Some people will experience a wholesale reconstruction by extracting a few teeth and replacing the arch with All-On-4 treatment, requiring just a few procedures. Others may need to treat decayed teeth with fillings, and extract and align teeth with Invisalign or Clear Aligners, before whitening their teeth. For the most accurate information, schedule a consultation with our dental specialists.
Does a Full Mouth Reconstruction Require Surgery?
If you require dental implant restorations, including the All-On-4 procedure, or implant-retained dentures, the placement of the dental implants does require surgery. Other patients will not require surgery to restore and reconstruct their mouths.
Will Insurance Pay for a Full Mouth Reconstruction?
If you have dental insurance, it may pay for a portion of certain treatments, such as dental fillings or dental crowns. If orthodontic coverage is included in your dental coverage, Invisalign or Clear Aligners may be partially covered. Cosmetic dental treatments are rarely covered by insurance. For the most accurate information, check with your insurance provider.
Are Implant-Supported Dentures More Comfortable than Traditional Dentures?
Most patients find implant-supported dentures far superior to older, removable dentures. Because implants firmly secure your dentures, patients don't live with the fear of slippage. The secure fit of implant-supported dentures makes them much more comfortable for most patients.
Do Dental Implants Look Natural?
Yes. We use only the highest-quality labs to manufacture custom dental implants that match your other teeth in size, shape, and color.
What Procedures are Performed First in a Full Mouth Reconstruction?
This will depend on the specific treatments you need. As a holistic dental practice, our team of dental experts places your overall health and wellness at the forefront of all treatments and treatment plans. Emergency care will be provided first, followed by appropriate restorative, functional, and cosmetic treatments.
Is Financing Available for Full Mouth Reconstruction?
At Metropolitan Dental Care, we gladly accept third-party financing via Lending Club or CareCredit. We also accept credit cards, allowing you to pay for your treatments over time.
Transform Your Mouth and Smile in Midtown Manhattan
If you're ready to begin your journey toward a healthier, more complete, and more attractive smile, it's time to book a consultation with Metropolitan Dental Care. Call 212-867-4223 or message us.