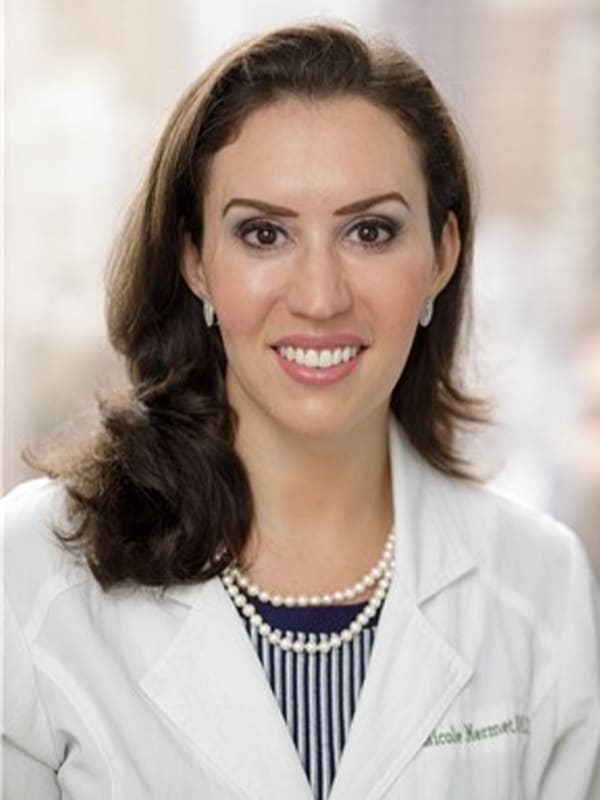 Dr. Nicole Mermet received her Bachelor of Science degree from Lafayette College in Easton, Pennsylvania. Subsequently, she received her D.M.D. degree from the University of Pennsylvania School of Dental Medicine in Philadelphia, Pennsylvania. After graduation, she completed a general practice residency with the Veterans Administration in Brooklyn, New York, where she became well-versed in all areas of dentistry. Dr. Mermet has been in private practice in NYC since 2002.
She is passionate about preventative dental care and how it aids in the prevention of systemic disease relating to her patient's overall health. She is also devoted to cosmetic dentistry in the conjoining of exceptional quality dentistry with the beautiful, natural enhancement of one's smile. Dr. Mermet's patients are dear to her and she feels truly happy when she can improve someone's dental health and appearance at the same time. In her free time, she keeps active as a road cyclist, runner, triathlete, wife, and mother.
Professional Associations
Looking for a practice in the Midtown Manhattan area? Contact us at
212-867-4223
to schedule an appointment today!